(para)site



(para)site
is an ongoing, multi-stranded artistic project by zack mennell. The project reflects on class, disability, queerness & ecology through the lens of zack's experience. The
(para)site
works emerge through zack's psychogeographic explorations of sites of industrial, working-class history, where they scavenge for materials and undertake strange performative actions.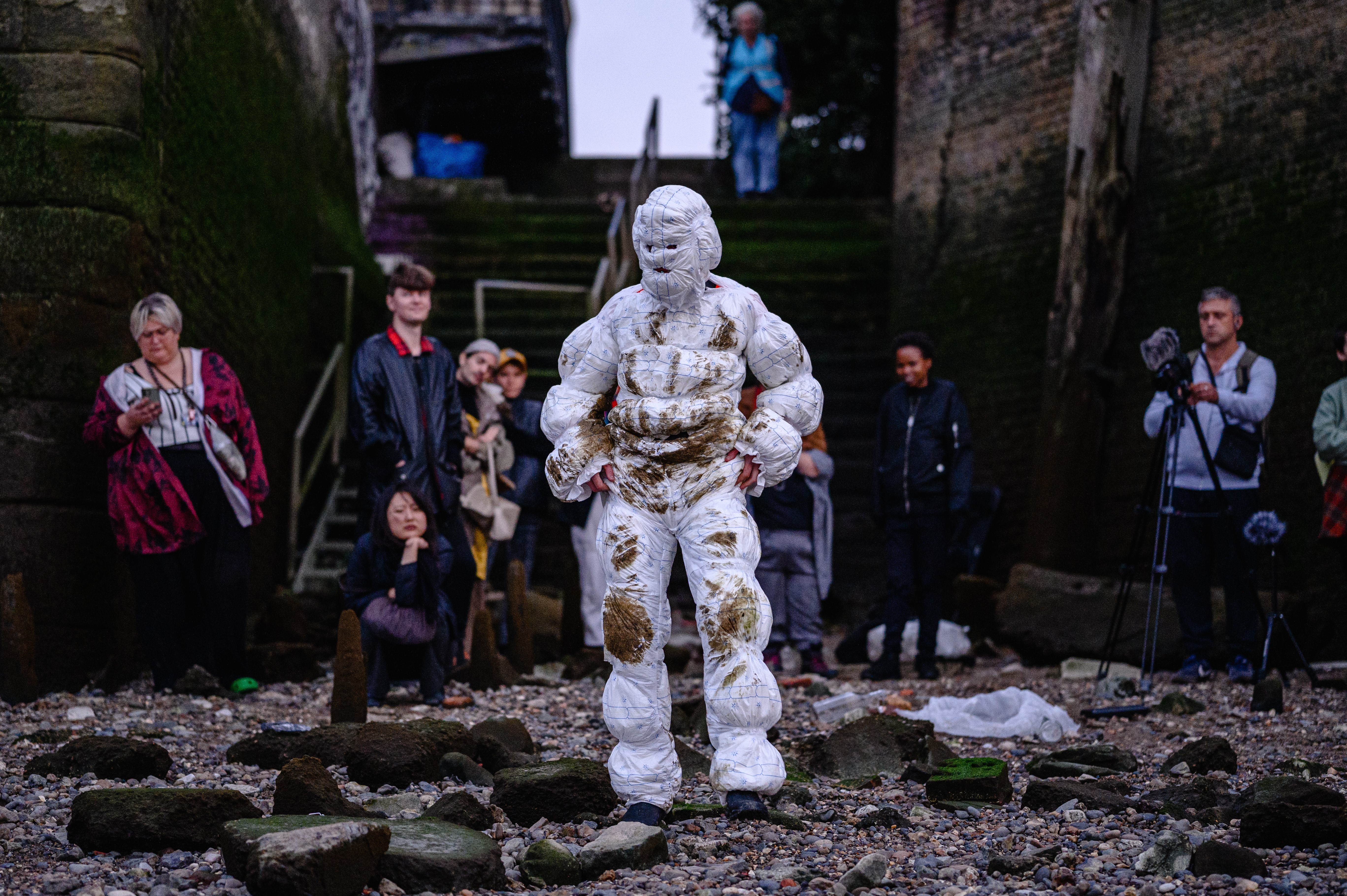 photo by Milo Robinson for Thames Festival Trust, 2022
"I am not the water or the land. I am the sediment - the shit poisoning the river, I am the parasite washed from the shorelines into the depths. "

Disabled working-class people (and many others who experience marginalisation) are often framed as parasitical in their need for support. In speaking this through, into the Thames, (para)site satirically imagines these 'parasites' as a pollutant discharged into the river. All the while making visible the real pollutants: the histories of capitalism and imperialism which have marked the river, and the legacies of which have shaped the toxic and hostile treatment of working-class disabled people today.
(para)site compilation, zack mennell, 2022
Videography, sound & editing by Baiba Sprance and Marco Berardi (Studio MaBa)
watching with headphones is recommended due to the use of binaural sound
about zack

"
Artistic expression is, for me, a way to make sense of the world and an attempt to contextualise who I am within it. In stepping into difficulty and pain through artmaking, I attempt to understand life through a different register to that of daily survival. I want my work to have an uncanny quality, that it might temporarily unsettle familiar places, making visible some of the strange aspects and tensions embedded there.
"
zack mennell is an emerging (unemployed), self-taught artist using writing, photography and performance to explore queerness and neurodiversity in relation to presence and visibility. zack frequently collaborates with performance artist Martin O'Brien, notably in
Sanctuary Ring
(SPILL Festival, 2016) and
The Last Breath Society
(ICA, 2021). Other formative collaborations include those with Leon Clowes (ongoing), Baiba Sprance & Marco Berardi (2022 - ongoing), Kane Stonestreet & Phoebe Patey-Ferguson (ongoing), Joseph Morgan Schofield & Fenia Kotsopoulou (2019-2021). zack often works in documenting performance and live events through photography and writing - their photographic practice is strictly analogue, using 35mm film.
Last year, zack presented
(para)site: a discharge of cultural sewage,
their first solo exhibition and performance project at VSSL studio (London).
(para)site
was commissioned by the Thames Festival Trust and programmed by Deptford X Festival.
zack is interested in intuitive knowledge, proprioception, and finding ways of extending the nonsense utterances that make up speech. They are currently asking:

what does it mean to be seen?
on whose terms is visibility gained?
can the working class, queer, abject, porous, neurodivergent subject fit?
can we find a way of being present but unseen?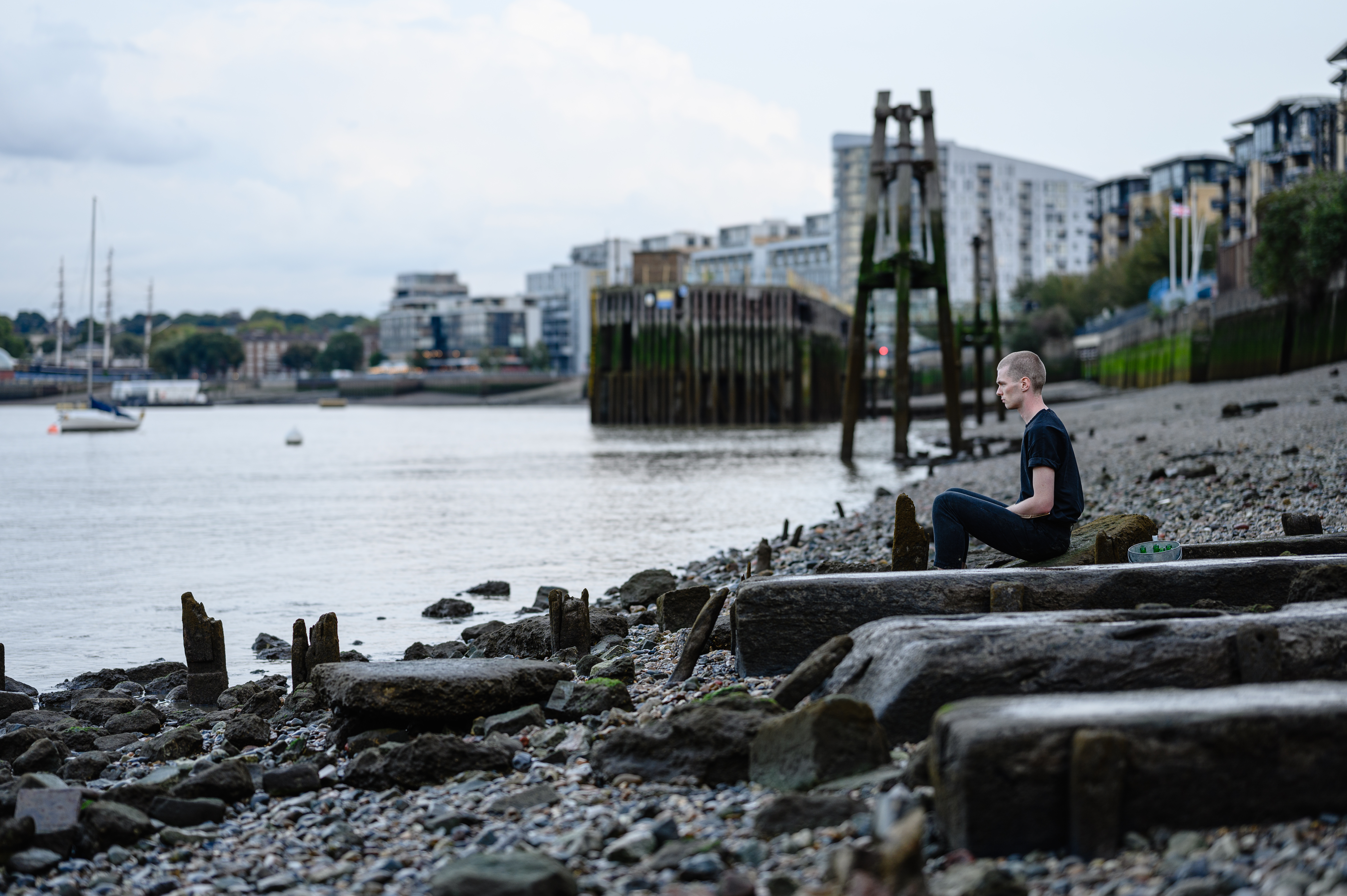 photos by Milo Robinson for Thames Festival Trust, 2022