solo work
images by rebecca gwyther (2019) & zack mennell (2020)
I am in the process of realising my first solo performance piece working with adult diapers and the environment as materials, I will explore the poetics of the medicalised, alongside the representation of the societally infantilised disabled & neurodivergent person. At the centre of this, I am working with my lived experiences as someone who is neurodivergent, disabled, working-class and queer. Having grown up in South Essex on the Thames I want to utilise these materials within bodies of water to examine the significance of waterways, ports and docks in the structures of working class and marginalised communities, to better understand the intersections between class, ecology and disability.
I am not the water or the land. I am the sediment - the shit poisoning the river, I am the parasite washed from the shorelines into the depths
I have developed this and other work in performance interventions at

Springboard 4

, Mainspring Brixton (2019); hysterical tensions, King's College London (2019);

Performance for shy people

LADA DIY, St Helens (2019). I created two video works for

Pins & Needles

LADA DIY (2020) and

The Sunday Skool

(2021).

This work would be impossible without invaluable ongoing guidance and support from

Joseph Morgan Schofield

,
Martin O'Brien
,

Shabnam Shabazi

,

Benjamin Sebastian

,

Xhi Ndubisi

, and

VSSL Studio

.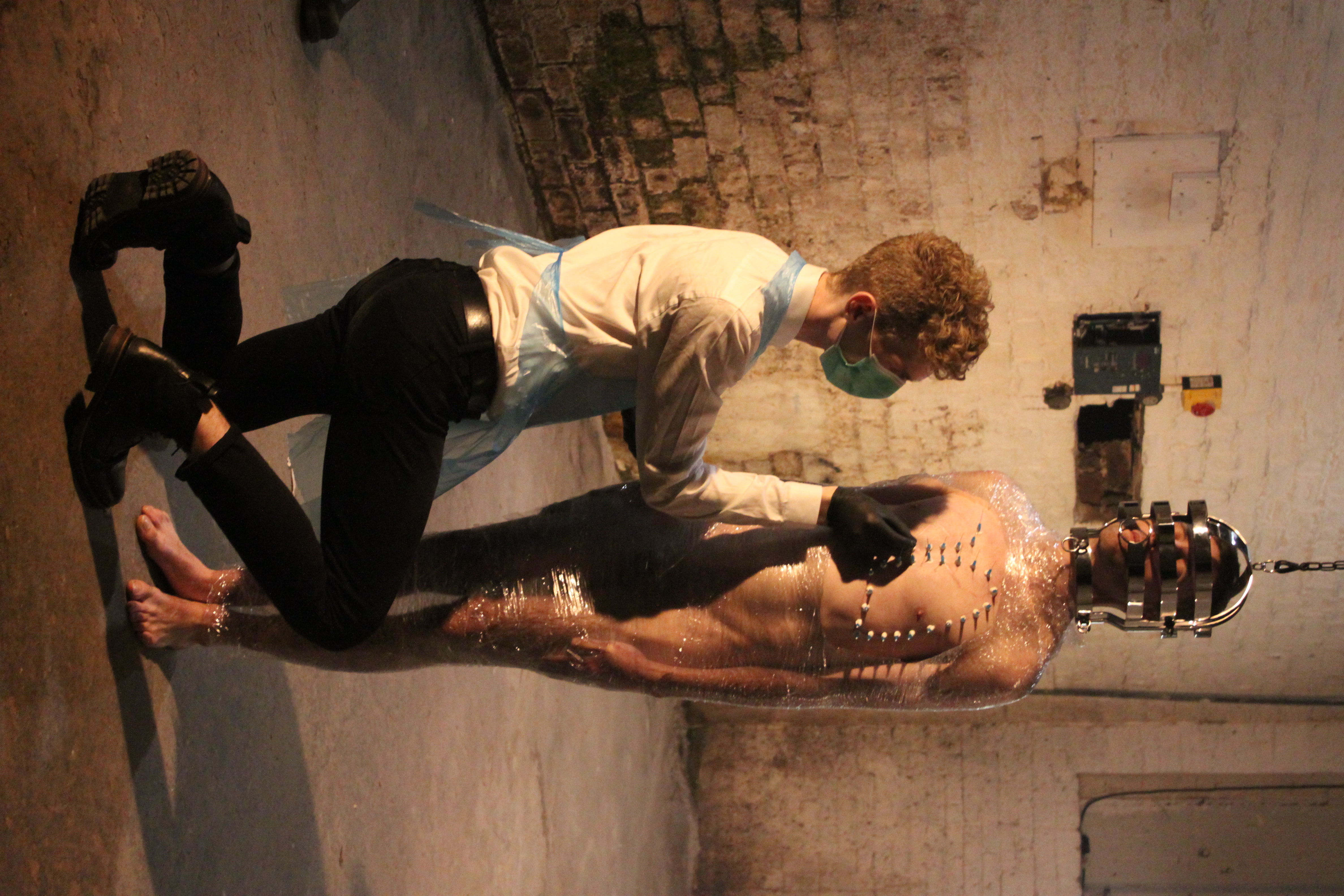 images by steve greer (2016) & manuel vason (2017)
I have been a frequent collaborator with
Martin O'Brien
since 2015. Martin is a mentor and endless inspiration; he has been instrumental in the development of my performance art practice. I have also supported him as an assistant and producer. We are working on new projects to be announced soon. I have performed in the following pieces:


If It Were The Apocalypse I'd Eat You To Stay Alive

(2015, Toynbee Studios, London);
It's Good To Breathe In This Glasgow Air (2016, Glue Factory, Glasgow);
Sanctuary Ring (2016, SPILL Festival, Ipswich);
If It Were The Apocalypse I'd Eat You To Stay Alive (2017, In Between Time, Bristol);
The Last Breath Society (2021,
ICA, London).

I have performed in the work of

Harold Offeh

(2018),

Laura Dee Milnes

(2014), and at

Steakhouse Live

(2014). I have worked with

You Me Bum Bum Train

(2012),
Complicite

young company (2014), and performed several roles as a member of the

National Youth Theatre

(2010-2014).
image by zack mennell, 2021